Tony's Pintail Vision
The vision splendid for Tony's new pintail is becoming a reality. Early in the year we had 2 chassis cut-out for Tony and he is well on the way to having the second one put together.This one is a pintail at 9'6" and a variation on his rocker from the square tail he had completed for the Wooden Board Day at Currumbin in August.
Here are a few progress shots as we cut the timber for his deck and rail bands. It is hard to remember to take these shots as the whole focus is on getting things cut and glued nice and neat.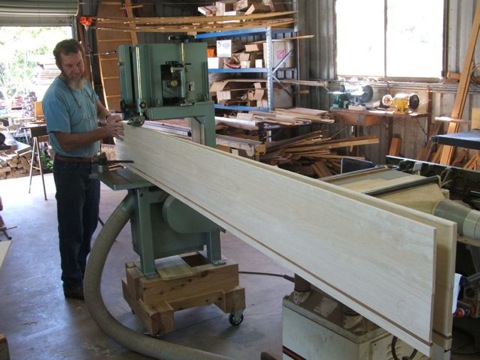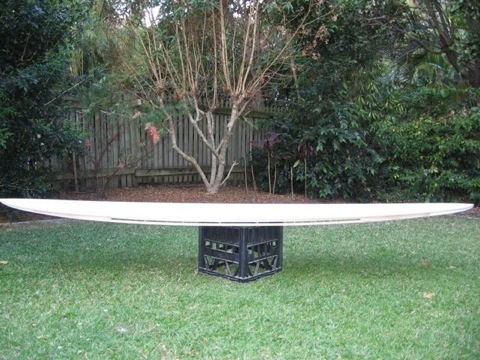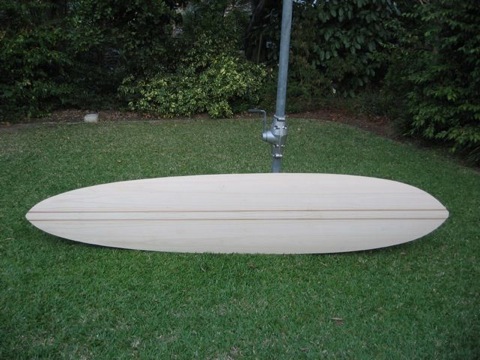 Once happy with the plan shape it is on with the rails.
Tony likes to put them on one at a time for a beautiful touch which I call plaiting the rail-bands .
It shows a high level of craftsmanship to get these details to flow nicely.